Featured Item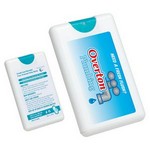 Credit Card Fresh Flush Pretreat Potty S...
Fresh Ocean scent odor eliminator spray. Environmentally friendly essential oils create a protective scent barrier on the surface of water to trap odor underneath. Pretreat toilet bowl with 2-3 spritz...
$1.75 - $1.95
Welcome!
Our reputation for high quality awards is well-known. In the over-crowded, over-hyped and commission-driven world of Promotional Products, we are content to quietly provide smart buyers with smart products whenever they ask. No pressure, no hassles , and no here-today gone-tomorrow salespeople. Smart for Business- Smart for You.
Signature Showrooms