Welcome!
ADVERTISING MARKETING SPECIALITIES PUBLIC RELATIONS
We invite you to browse our website and get to know a little bit about our agency. We've put some thoughts together about our talents, our personalities, and our ability to create on-target advertising that works. It's "Life on Adstreet". And it's better, because it's what we're good at. It's what we enjoy doing, and it's how we can make a difference for you. We welcome you to learn about our Adstreet family, how we work hard for our clients, have fun along the way, and in the process create some of the most memborable, results-driven work around. At Adstreet, our vision is one of originality and innovation. It is how we built our agency and how we sell your products and services. We are driven by a passion for excellence and a desire for results. By demanding the best from ourselves, we can, in turn, produce the best for our clients. Behind any great agency are the people who make it great. Adstreet is no exception. We believe our greatest strength lies in the synergy of our staff. Our folks work so well together because we have the right match of personalitites, temperaments and talents. As a team, things just seem to "click" when we work with you. Why not give us a call for all of your advertising needs!
Featured Item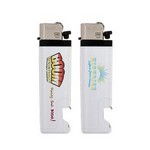 Standard Bottle Opener Lighter w/4 Color...
Industry's BEST QUALITY. Thickened lighter wall for improved safety. Rounded edge. Built in bottle opener. Gloss plastic finish. Standard flame lighter. CPSC Approved. Child resistant mechanism. Vivid...
$1.05 - $1.25