Le choix umen digital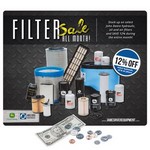 Vynex® DuraTec® Counter Mat-16"x2...
16"x20"x1/16"-Vynex® DuraTec® Counter Mats are "Odorless", LATEX-FREE synthetic rubber backed mats with durability that beats Heavy Duty rubber mats and even rivals our exclusive Super Duty mats. Plus...
C$11.35 - C$24.35
Bienvenue !
Nouveau site d'article promotionnel de umen digital.
Votre nouvel engin de recherche pour articles promotionnels.
Il est important pour nous de vous accompagner tout au long de votre recherche d'articles promotionnels. C'est pourquoi, nous vous demandons de suivre avec soin nos précieux conseils.
Cherchez-le, trouvez-le, appellez-nous et nous vous donnerons les prix.
Si vous avez des questions, s'il vous plaît n'hésitez pas à nous contacter.
Merci
Salle de montre