Action Advertising and Flags Promotional Products
Welcome to Action Advertising & Flags, Inc., where you dream it, we imprint it! Here at Action, we take pride in our work and strive to provide the best customer service possible. We imprint thousands of items with your logo/design, or you can have our design team customize something for you. Let us be your promotional headquarters for all your business and personal needs!

Put our knowledge about promotional products to work for you. With high quality promotional products, fast delivery times, and prices to fit all budgets, we will provide customized, relevant recommendations for you. Simply take a look around or contact us now and we'll do the shopping for you!
Featured Item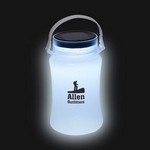 Foldable Waterproof Container w/Solar Li...
Foldable Waterproof Container w/Solar Powered Light is uniquely different! This floating, waterproof lantern is charged by solar and USB (cable included) . Light modes include normal bright, super bri...

Signature Showrooms