Featured Item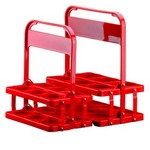 Foldable 6-pack Beer Bottle Bucket Holde...
This is a large foldable 6-pack beer bottle bucket holder, and it is made of polypropylene (PP). This beer holder can carry 6 bottles of beer or wine. And it can be folded in seconds because of its sp...
$2.88 - $6.32
Welcome!
Welcome to Bravo!'s search engine for promotional products. This tool enables you to search a vast database of products, based on keywords, budget ranges, or specific product request. Once you have selected an item, or items, of interest, please complete the inquiry form and we'll contact you immediately to discuss pricing and next steps.

Or if you just not sure what you're looking for, let us know and we'll do the search for you.
Signature Showrooms