Featured Item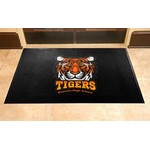 3'x5' SuperScrape™ Impressions Indoor/...
Impervious to sunlight, these long-lasting logo mats perform beautifully in all types of environments. There is no limit to the color options available. Photo-realistic images, tones and shades are al...
$136.99 - $211.82
Welcome!
Welcome to Bravo!'s search engine for promotional products. This tool enables you to search a vast database of products, based on keywords, budget ranges, or specific product request. Once you have selected an item, or items, of interest, please complete the inquiry form and we'll contact you immediately to discuss pricing and next steps.

Or if you just not sure what you're looking for, let us know and we'll do the search for you.
Signature Showrooms