Featured Item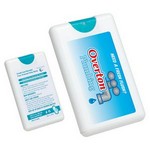 Credit Card Fresh Flush Pretreat Potty S...
Fresh Ocean scent odor eliminator spray. Environmentally friendly essential oils create a protective scent barrier on the surface of water to trap odor underneath. Pretreat toilet bowl with 2-3 spritz...

Welcome!
JB Graphics, Inc. is here to partner with you on your design, printing, mailing and promotional needs. With over 20 years of experience, we use our knowledge and expertise to give your projects individual attention from start to finish. This attention assures a quality product, delivered on time and with a cost and time savings to you. JB Graphics, Inc. is certified as a Women's Business Enterprise.