Welcome!
Welcome to Able Sage, we are glad you are here!!!!
At Able Sage we always want to provide you with the solution to your Branding & Marketing needs. Through our Promotional Product offerings you will find more than one way to achieve that. Check out what we have to offer and whether you find what you are looking for, or have a different need, please contact us, we would love to help.
Featured Item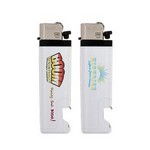 Standard Bottle Opener Lighter w/4 Color...
Industry's BEST QUALITY. Thickened lighter wall for improved safety. Rounded edge. Built in bottle opener. Gloss plastic finish. Standard flame lighter. CPSC Approved. Child resistant mechanism. Vivid...
$1.26 - $1.50
Signature Showrooms