Acme Printing
Welcome to the Acme Printing Promotional Items section!! Thank you for stopping by! We offer the best selection of promotional marketing items to help promote your business.
Have questions or need help?? No problem! Your Acme Printing Promotional Team is here to help! Contact us at 423-581-8528 or info@acmeprintinginc.com. We look forward to working with you!!
Featured Item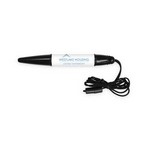 Neodymepen Magnetic Pen
Neodyme Pens use powerful neodymium magnetics. The pen tip automatically extends when the pen is removed from the safe breakaway lanyard, and automatically retracts when returned - no cap to worry abo...