Acme Printing
Welcome to the Acme Printing Promotional Items section!! Thank you for stopping by! We offer the best selection of promotional marketing items to help promote your business.
Have questions or need help?? No problem! Your Acme Printing Promotional Team is here to help! Contact us at 423-581-8528 or info@acmeprintinginc.com. We look forward to working with you!!
Featured Item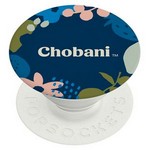 PopSockets Grip
A PopSockets Grip sticks flat to the back of your phone, tablet or case with its reusable, repositionable gel. Once extended, the PopSockets Grip becomes a media stand for any device, a photo or texti...