Specials
Leeds Specials
Stylish products. Dependable service. Unbeatable savings. When you need that extra bang for your buck. When you want Leed's style and quality at a discount. When you want to pay less but still get million-dollar service. When you want it all, but don't have it all to spend, there's Leed's Clearance. Make it yours. Don't hesitate to contact us if you have any questions or need additional information.
Click Here to Enter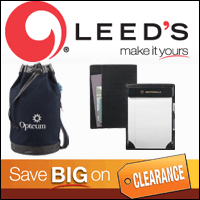 Gemline Specials
Make your next promotion a success with incredible savings from Gemline! Each month we feature over 50 stylish and affordable products including a variety of writing instruments, business and technology products, convention totes and eco-friendly items. These great deals are available while supplies last, so don't miss out. Questions? Call us at 503-684-2829 or 800-881-5412. We're here to help.
Click Here To Enter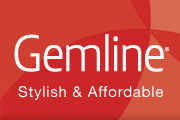 Sweda World of Gifts
Ideal products for any program or event. Extensive color selection. Unbeatable pricing. Guaranteed inventory. Let us help make your next event or campaign a rousing success. Call us today!
Click Here to Enter