Welcome!
Promote YOUR business with custom promotional products.
In these pages you will find a variety of choices available. From pens to mugs and just about everything in between. Please know that our professional promotional experts are available to help you choose the right product(s) for your needs. We are only a phone call away. We pride ourselves in providing quality products at affordable prices and superior customer service. We understand the importance of cost containment. We can work within your budget. Just let us know what you are looking for and what your budget is. With this information we will offer you available options within your specified parameters.
We look forward to helping you and your business
Featured Item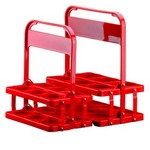 Foldable 6-pack Beer Bottle Bucket Holde...
This is a large foldable 6-pack beer bottle bucket holder, and it is made of polypropylene (PP). This beer holder can carry 6 bottles of beer or wine. And it can be folded in seconds because of its sp...

Signature Showrooms