Featured Item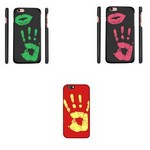 Thermal Color Changer Hard PC Phone Case...
Temperature contact will be sensitive to color change the color changes with the temperature rising, it is not a chemical reaction, just a physical change. Different temperature will reveal different ...
$1.49 - $2.52
Welcome!
Bayside Apparel has been producing high quality custom apparel and imprinted merchandise since 1984. We utilize state-of-the-art screen printing, embroidery, dye sublimation, digital printing, and cad cut graphics to create apparel and merchandise that make a lasting impression.
We are an industry leader in hosting and managing online stores for companies, schools, teams, events, and fund raising. Contact us to get your custom branding project energized.