Featured Item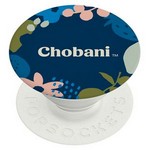 PopSockets® Grip
A PopSockets® Grip sticks flat to the back of your phone, tablet or case with its reusable, repositionable gel. Once extended, the PopSockets® Grip becomes a media stand for any device, a photo or tex...
$4.98 - $5.08
Welcome to Chartworks!
We at Chartworks are dedicated to providing our clients with a creative mix of resources, innovative ideas and solutions needed to create and execute successful marketing and promotional programs.
Our job: To be a resource for our clients with a WIDE variety of Promotional and Marketing requirements.
Would you like some help with Marketing to promote your business?
Could you use some innovative ways to motivate your employees or clients?
How about a "risk-free" member of your Marketing Department without the overhead or added space?
Would you like some new and innovative ideas to draw attention, elevate your brand image or create a memorable message?
Do you need new ideas for:
Client Appreciation
A Trade Show
Golf Outing
Employee Recognition
Fund Raising
Grand Opening

If you need help with ideas, our web site allows you to browse over 4,000 suppliers' products . . . without bulky catalogs. Access to literally hundreds of thousands of product ideas are now at your fingertips!
If you ever need assistance, some other options, or would like a quotation on specific items please do not hesitate to contact us. Quite often, we can secure a sample for you to evaluate. Prices listed on our site are normally Catalog pricing. Often there are specials or alternative pricing available.
Call us, anytime, at 715-377-4611.
When you are ready to purchase, our secure check out makes it safe, easy and convenient. Or, if you are just browsing, use the 'request info' option and we'll promptly get back to you.
Signature Showrooms