Welcome!
DavCo Advertising is a full service printing and promotional products company that has achieved its current level of excellence through a combination of an efficient workflow, a highly skilled work force and state of the art equipment. From photography and graphic design to packaging and fulfillment, DavCo has the ability to develop and produce marketing solutions that will work for you. We take pride in a long-standing reputation of customer satisfaction and an uncompromising quest for the highest standards of quality. Please feel free to give us a call if you have any questions or to request a quote on your next project. If you have any questions, please feel free to
Featured Item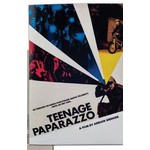 Video In Print Card - 2.4" or 4.3&q...
Video in Print engages the audience in a revolutionary way: your custom-printed traditional corporate marketing communication is amplified by an arresting video, synchronized with crystal-clear audio....

Signature Showrooms