Featured Item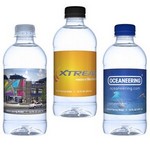 12 Oz. Custom Label Bottled Water (FOB T...
FOB TX - This 12 Oz. Custom Labeled Bottled Water has a small & compact design that is perfect for advertising your company. We have 5 shipping locations and offer very competitive freight rates; call...
$0.549 - $0.895
Start Promoting Your Company TODAY!
Whether you are looking for a giveaway for an event or a leave behind for a client, personalizing your gift with your logo is one of the most effective and cost-efficient ways to ensure they remember your company, well after they meet you. Let Keeney's help you customize your gifts today!
Signature Showroom