Welcome!

Welcome to the Level 1 PromoPlace!
You can browse for items by selecting any of the links to the left. Use the search field at the top of the screen to look up specific items. Above you can cascade through a list of our most popular products. If you do not find what you are looking for call us at 856-281-2200, for our New Jersey office, 610-229-9297, for our Pennsylvania office, or contact us here and our experts will assist you. Thank you and enjoy!
Featured Item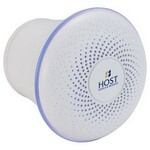 Floating Outdoor Bluetooth Speaker
The Floating Outdoor Bluetooth Speaker can float in a pool or sit on your countertop. The versatile design allows it produce crystal clear sound while floating peacefully in a body of water. With an I...