Featured Item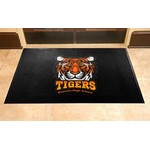 3'x5' SuperScrape™ Impressions Indoor/...
Impervious to sunlight, these long-lasting logo mats perform beautifully in all types of environments. There is no limit to the color options available. Photo-realistic images, tones and shades are al...
$156.72 - $242.32
Why Choose Us
We make decisions with you - not for you. It's your product, and your business. We will always do the right thing. To Misfit Design Group, ethics is more than just a word.