Welcome!
Welcome to Minuteman Press of Napa's Promotional Selection!
More than just a quick printer or copy house, here at Minuteman Press of Napa we strive to help you place your logo or name effectively on anything you can imagine. On this site is thousands of items that can be customized to your liking.
Featured Item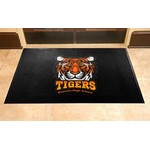 3'x5' SuperScrape™ Impressions Indoor/...
Impervious to sunlight, these long-lasting logo mats perform beautifully in all types of environments. There is no limit to the color options available. Photo-realistic images, tones and shades are al...
$137.00 - $211.82
Signature Showrooms