Nelson Ink
Welcome to our Promotional Products area!
-We have over 300,000 promotional products available.
-Wide range of delivery times including 24 Hour Service on Select products.
-Weekly/Monthly/Quarterly Specials
-Create Virtual Samples on the products you find
-eCatalogs from both Promotional and Apparel Vendors
-Visit our Contact Page to sign up for our Weekly Email Blasts and Manager's Specials
Don't forget our sales staff is always ready to help assist you!
Featured Item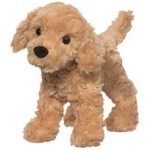 Thatcher Golden Retriever
Add your logo with a printed accessory! They will be wagging their tails with excitement when they receive Thatcher the Golden Retriever! This plush dog is perfectly breed-specific thanks to the softe...
$9.90
Signature Showrooms