Welcome!
Welcome to Printsations!
We are specialists in promoting and branding your business, team or organization. Whether you are looking for t-shirts for your team, event apparel, or specialty items to promote just about anything, you clicked on the right site! Need ideas? After a quick consult, we go to work to find items that best suit your needs and are reasonably priced. Already know what you need? Great, we'll find it at the best price and quality.
Printsations' consultant Lori Tucker, has over 25 years of printing, specialty advertising and decorated apparel experience. A strong background in wholesale apparel, printing and other decoration options is beneficial to you in saving time and money.
Featured Item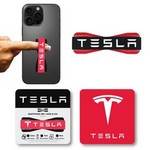 SlingGrip Phone Grips - Universal for De...
SlingGrip is a patented universal Smartphone grip that attaches to any phone or case to give secure one-handed control and extended thumb reach. Fits any phone or case with a peel-n-stick 3M removable...

Signature Showrooms