Featured Item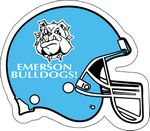 Football Helmet Outdoor Magnet (7"X 6 1/...
Magnets are screen printed on an approximately .034" thick, weather-resistant material. These magnets are suitable for outdoor use. 7" W x 6 1/8" H x 0.034" Thick
$1.59 - $5.06
Promote Your Company.... Reward Your Employees.... Achieve Your Goals

Welcome to our Promotional Products
Web store!
We provide this online store for our clients who prefer to shop for and order promotional products without assistance from a salesperson. Please don't hesitate to call or e-mail us if you have questions. We're here to help! Enjoy your shopping experience.