Minuteman Press of Sandy Springs
When it comes to business communications services, Minuteman Press of Sandy Springs, GA can do it all. With a complete range of products and services at your disposal, we can help you get your message out to customers, employees and vendors alike.
Using the latest printing and document management technology, we handle your projects from start to finish. Our energetic and experienced staff is dedicated to delivering what you need, when you need it.
We now offer promotional products from thousands of suppliers through our affiliation with SAGE! Give us a call to discuss your needs, whether it's pens, shirts, or almost anything that can be printed on!
Featured Item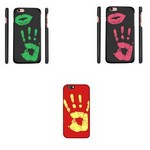 Thermal Color Changer Hard PC Phone Case...
Temperature contact will be sensitive to color change the color changes with the temperature rising, it is not a chemical reaction, just a physical change. Different temperature will reveal different ...
$1.49 - $2.52
Signature Showrooms