Welcome!
Need some Custom T-Shirts?
30 years of Quality printing Apparel and Promotional products
Award winning screen printing.

Over 1.5 million shirts printed annually.

Your one stop shop for anything printed.

T-shirts, Apparel, and so much more!
Call us at 615-758-3033
*Call or Enter Now And Receive FREE Art Work On Your Order
Featured Item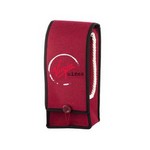 The Spirit Bag
Luxury Felt Wine Bag. This bag has a clean and classy designer look. The felt fabric gives the bag a stiff strong appearance creating an elegant and chic design. The quality rope handles along with th...

Signature Showrooms