Featured Item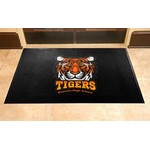 3'x5' SuperScrape™ Impressions Indoor/...
Impervious to sunlight, these long-lasting logo mats perform beautifully in all types of environments. There is no limit to the color options available. Photo-realistic images, tones and shades are al...
$137.00 - $211.82
Stadium Sports
Since 1993, Stadium Sports has been one of the region's leading providers of team, corporate and small business identity apparel and promotional products. Our vast database of advertising and promotional items allows you to choose those that are uniquely you. We invite you to come and see what our team of experts can do for you today! Select the search button to begin.
Stadium Sports Home