Featured Item LiddUp Illuminated Cooler
Heavy-duty, lockable casters facilitate moving the loaded cooler to any location. Threaded, leak-resistant drain plug allows easy draining and is garden hose compatible. Removable drink dividers- sepa...
$277.27 - $314.19
Welcome!
Dedicated to:
Creating Fans of Your Brand
Through Promotional Products and Events.
* Awareness Days and National Events
* High Level Corporate Gifts
* Promotional Giveaways
* Recognition, Incentive and Safety Awards
* Golf Outings and Fundraisers
* Tradeshow Support and Network Events Products
* Direct Mail and Marketing

Creative ideas to uniquely fit your Event and Budget.
Contact Us for more information and let us know your needs.
Awareness and National Event Days
Draw attention to your Cause and spread the word of your organization's support.
We have thousands of products to promote your Cause and build your Brand.
Upcoming Awareness & National Event Days

MS Awareness Week
Mar 11-17
No Smoking Day
Mar 13
Volunteer Week
Apr 21-27
Earth Day
Apr 22

Watch Donna Drake of Live It Up TV interview
Helen Zagaro,
founder of Star Promoz - Home of Schwaggy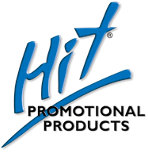 All products are further discounted.
Call your Account Executive* for assistance and price.
Flip pages by clicking the top corners or turn page buttons. Click page to zoom-in and zoom-out.
* List on 'Contact Us' page.