Swagtown.com of Low & Tritt Inc.
Welcome to SwagTown®
Coffee mugs, pens, balloons, decals, embroidered clothing — SwagTown® offers an endless variety of custom imprinted swag, designed to market and promote businesses of every size.
If you have any questions, please feel free to contact us.
Thank you and enjoy!
Featured Item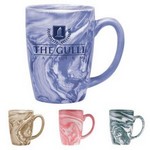 16 Oz. Palermo Collection Mug
This mug features an elegantly marbleized design & a comfortable, easy grip handle. Please note that due to the individual craftsmanship of these mugs, variances do occur in the color portions of the ...
$3.25 - $4.65
Signature Showrooms