UHP Marketing
Welcome to our online catalog! UHP Marketing is an advertising and specialty products company based in Madison, WI. We work with a complete line-up of suppliers to help bring your design ideas to life for branded apparel and promotional products.
CHOOSE THE RIGHT PRODUCT FOR YOUR BUDGET!
Did you know that most promotional items and corporate apparel are available in a range of price categories? Whether your budget is shoestring or unlimited, we have the perfect products to get you noticed, drive business your way and keep your company name visible and in front of your best prospects and customers.
We work with branded team athletic stores, corporate apparel programs, and online stores for awards, thank-yous, and agency networks.
Need help finding the right products to fit your budget? Let us do the work for you. We're experts at bringing you fresh ideas and unique promotional products that will put your company miles ahead of your competitors. Our fast service, creative ideas and vast promotional knowledge will save you time and help increase your bottom line!
Featured Item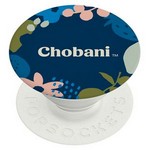 PopSockets® PopGrip
A PopGrip sticks flat to the back of your phone, tablet or case with its rinsable, repositionable gel. Once extended, a PopGrip becomes a media stand for your device, a photo or texting grip, or lower...
$5.23 - $5.40
Signature Showrooms