The Team
Promotional Products Team Serving Fort Bragg, Fayetteville, Raleigh, NC and Beyond!
Meet the amazing team at US Logoworks! Our professionals include expert promotional products consultants; a full-service, in-house art department; and individuals who truly want to make a difference for your business.
LOUIS FERACA
---
(910) 964-6062
Louis Feraca has been working in the promotional products industry since 1991. After many years of success as a rep and later as sales manager for a major company in the Fayetteville/Fort Bragg area, he began to feel stifled by the limits of corporate structure. In 2007, in a moment of questionable sanity, he struck out on his own to form US Logoworks, LLC. The move made both him and his former employer very happy. He enjoys being Maximum Leader for Life and having a staff that consistently makes him look good despite his best efforts to the contrary.
KRISTEN TINSLEY
---
Client Relations/Quality Assurance
910-307-0312
Kristen joined US Logoworks is 2007. She is a proud military wife and mother of two. She loves to watch Tennessee Volunteer football, and has recently become a Texas A&M mom. Go Aggies!! Kristen loves to shop (especially to find great deals). So she was ecstatic to find a job at US Logoworks that allows her to shop every day! She has spent the last eleven years finding the unique and appropriate items that help each client look their best!
ZACHARY (ZACH) ST. PETER
---
Client Relations
910-670-3533
Zach joined US Logoworks in 2017 after obtaining a degree in Business Administration. Zach is originally from Springfield, MA but, being a military brat, he spent most of his life in the Ft. Bragg/ Fayetteville area. Zach enjoys traveling and exploring new places. He manages all commercial accounts at US Logoworks and looks to make every customer's experience a fantastic one.
WILLIAM "EDDIE" MOTE
MSG USA Retired
---
Military Customer Relations - Eastern Region/Europe
704-472-0107
A native of Western North Carolina, I call Cameron, NC home now. I have recently retired from the US ARMY after serving a total of 29 years. I served as a Career Counselor for the Reserve Component for my last 10 years of Service. I have been married to the most Amazing Woman, Emily, for 23 years. We have one daughter, Kennedy, and a son in law, Lukasz. We enjoy Camping, Gardening, FISHING, and just being together as a family. Upon my retirement I made the decision to join the US Logoworks team. A decision which gave me the opportunity to continue to serve the Soldier's that I love working with.
SANDRA "SANDY" MAGUIN
MSG USA Retired
---
Military Customer Relations -Western Region/Pacific
910-261-0459
Sandy joined US Logoworks in March of 2020. She is a proud Army Veteran and an even prouder Army mom. She has several years' experience in ordering, managing and assisting in creative ideas for promotional items. She loves to meet new costumers and enjoys hearing new ideas.
ASHLEY WHITTED
---
Quality Assurance
910-307-0312
One day in late February 2020 Ashley heard a cry for "MEDIC!" coming from the owner of US Logoworks. They needed help taking care of the growing volume of customers. Along came Ashley. Since then she has been a member of our team. Serving 15 years in the Army Medical Corps she is proud to call herself an Army Veteran. She is passionate about working with and FOR our military community.
Building a relationship with the customer is one of her top priorities, because she believes that on top of first-class service, the way you make people feel at the end of the day is what matters most.
Ashley is originally from Florida and transplanted into North Carolina. Volunteering is her favorite hobby. When she is not helping the team and community of US Logoworks, she is fulfilling her duties as a Scoutmaster. She also enjoys camping, hiking and baking.
SAVANNAH SHORTS
---
Quality Assurance
910-307-0312
Savannah joined the company in 2019. She was born in Georgia and has made her home where she was raised in Fayetteville, NC. She comes from a customer service background which makes assisting customers with great communication a natural specialty. Her passion to satisfy clients while having a cheerful, professional demeanor prove that she understands our mission. Helping others has always been her main purpose and she would like to continue it for life.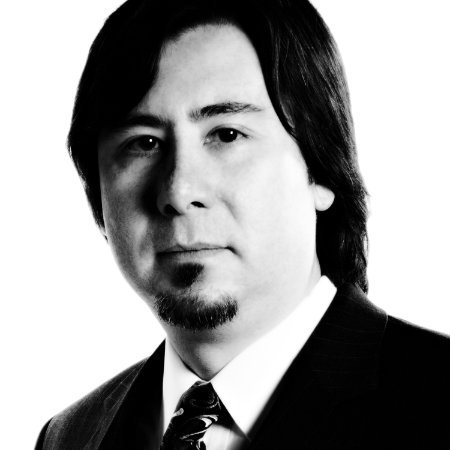 Initially, I was a graphic design major at East Carolina University - just before computers started becoming the primary industry standard design tool. After 2 classes of over-priced design markers, rapidograph pens and rub-on lettering, I switched my major to painting, focusing my studies on fine art and traditional media.
Ten years later, I found myself in San Francisco, increasingly influenced by the booming tech industry and several of my friends who were photographers. I soon bought my first Mac and pen tablet. It was almost inevitable. Pixels quickly replaced paint. After a few years of serious digital dabbling, I went back to school at City College of San Francisco, majoring in multimedia.
I now work almost exclusively in digital mediums, designing mainly for print media. I continue to broaden my digital design knowledge base by attending graphic design and advertising classes at Fayetteville Technical Community College. Funny how things can go full circle.
MARYBETH CROSSMAN
---
Graphics and Marketing Coordinator
910-307-0312
MaryBeth is a Native New Englander and moved to NC in 2016. She has a Bachelor's Degree in Graphic Design as well as Diploma in Web Design and Mulitmedia. She has been working in the print and design industry her entire career and joined the company in 2017.
LISA WELLS
---
Office Manager/Accounting
910-307-0312
Lisa is a long-time Fayetteville resident with extensive management and accounting experience. When the chips are down, she is always willing to jump in and do any task to keep us on mission!
In Memorium
BRENDA FRICKE
---
Quality Assurance
Brenda joined US Logoworks in 2010 and we couldn't have accomplished our mission without her! She was a life-long resident of Fayetteville, NC. Brenda was the enforcer of all of our promises, (She had a bat with her name on it –really!), ensuring products arrive on time and as ordered. If you've been impressed by US Logoworks, chances are, Brenda made it happen! We lost Brenda to cancer in 2017. We all miss her terribly.